How to Grow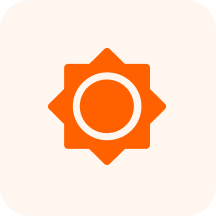 Sunlight
Partial Shade - Full Sun

~

3-6 hours of sun per day, with protection from intense mid-day sun
Characteristics
Mar, Apr, May, Jun, Jul, Aug
Native Plant, Poisonous, Shrub, Vine, Weed
Across from the compound leaves, panicles of yellowish green flowers are sparingly produced. These panicles are up to 4 inches long and across; they are often irregular in shape. Each flower is about ¼ inch across, consisting of 5 green petals, 5 stamens, 5 sepals, and an ovary with a stout style. The petals are triangular-shaped and recurved, while the sepals are smaller in size and deciduous.
Each flower is replaced by a drupe that contains a single seed (stone). This drupe is dull white and about ¼ inch across; it has a smooth waxy surface. The large seed is ovoid in shape and dull white; there are a few grey stripes across its surface. The drupes mature during the fall and can persist through the winter., Amber 1/4 inch diameter.
Benefits
Warning
POISONOUS PARTS: All parts, in all seasons if plant sap contacted. Severe skin irritation upon contact. Symptoms include severe skin redness, itching, swelling, and blisters following direct or indirect contact. Toxic Principle: Urushiol.